Return of the chairs!
I needed a quick test to make sure that the noise textures work well in 3D, since that's their intended use, so I decided to run them on some chairs.
A few things to note:
These aren't currently being written to texture first (which is the ultimate idea) so the chairs in the background have a certain amount of…sparkle.
Also, this means that this is SLOW. This scene brought my 8800GTX to its little silicon knees. The concrete shader is 1906 instructions (way over the sm3 guaranteed min spec of 512), 306 texture and 1600 arithmetic, so it's a bit…intense.
The lighting looks a little weird. I'm not sure if it's an artifact or if it's right and I'm just imagining things, but there you go.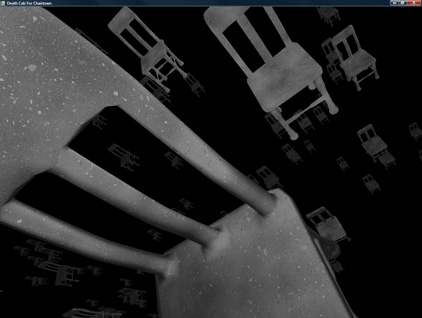 Click to enlarge
That's all!
PS – broken finger: still sucks.